SOMERSET, Ky. (KT) – Foster care and adoption ministries have several well-trodden fundraising event options, including 5K races and fancy galas. But "Be the Village," a Pulaski County-based ministry, wanted to provide a unique experience for donors and volunteers.
"We didn't want to do something boring," said executive director Stephanie Roberts, who co-founded Be the Village with her husband, Bradley.
The Amazing Race, an adventure reality television show, served as inspiration.
"But instead of traveling the world, (participants are) traveling around our town and doing challenges," Roberts said.
The Amazing Fundracer was born, and the event celebrated its fourth year on May 13.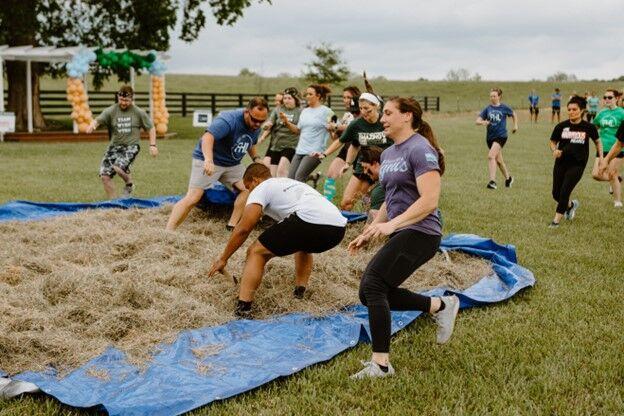 Teams of two trekked through Pulaski County completing three challenges during five legs of the competition. First was finding a plastic needle in a haystack. There was also a fitness challenge, an eating challenge and axe throwing.
"We always try to tie our mission statement into one of the challenges, so this year they had to find Easter eggs with pieces of our mission statement in it and unscramble them," Roberts said. "We always try to tie in some of the things that we do and how we serve families."
Homages to Be the Village's other fundraisers and ministry services included drinking lemonade from a baby bottle and identifying "care pack" items — a resource distributed to children when entering foster or kinship care — while blindfolded.
Putting on the Amazing Fundracer each year is a community-wide effort — local business host challenges, provide volunteers and sponsor the event; churches make their facilities available and send their members to help the challenges run smoothly; and community members and partners across Kentucky provide silent auction items and donate to Be the Village.
"We're just so grateful to our community for standing behind this event," Roberts said. "We're just so grateful even for the people that participate in the race, that they're willing to do crazy things to support vulnerable children around our state."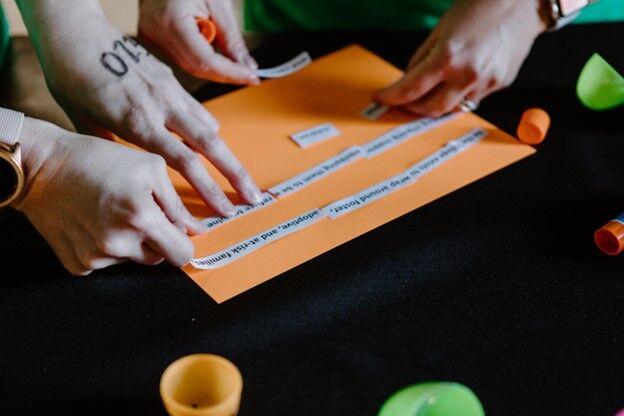 Only one team out of the 28 registered survived eating food-grade bugs, balloon animals and identifying mystery Chick-fil-a sauces to claim victory —and the $1,000 prize. "Gal Pals" is the youngest team to top the Amazing Fundracer podium, and a testament to the work every volunteer and participant gathered to support.
"We're super excited because one of the girls that won is a former foster youth and an adoptee," Roberts said. "And so that was really special to kind of see the demographic that we serve be a part of it and actually win."
Emily Burns, one half of the duo, volunteered at The Amazing Fundracer for three years before participating.
"It really is all about teamwork and encouraging each other and keeping a great mindset, because, honestly, it's not about winning," said the recent Pulaski County High School graduate. "Yeah, winning's fun, but it's honestly all about helping such an amazing organization."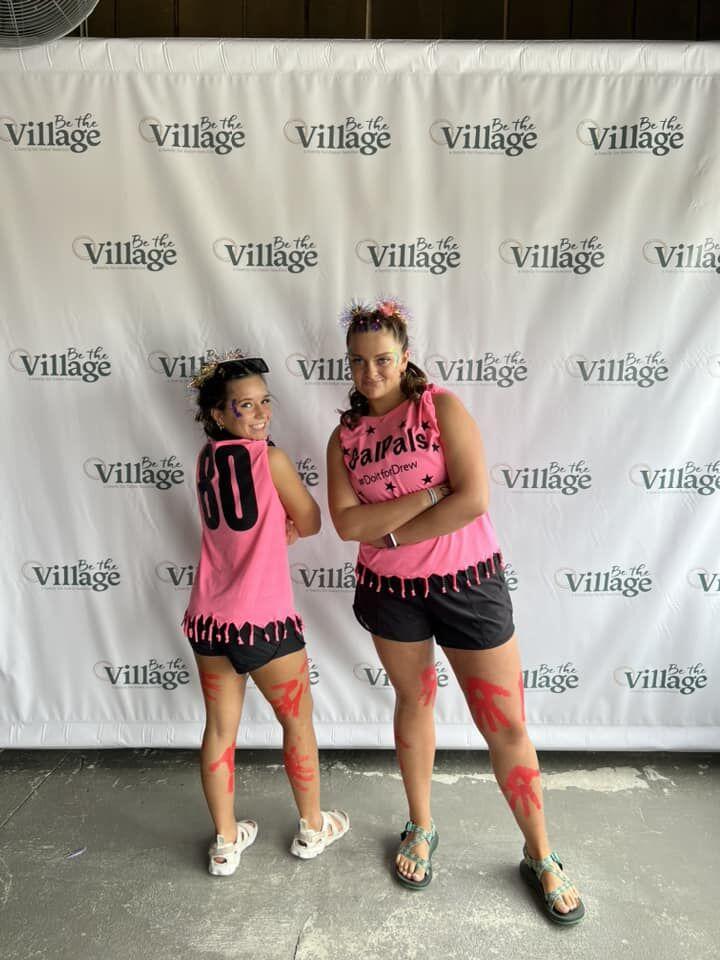 Competing and winning was especially meaningful for Burns and her partner, Mary-Grace Burton; both lost a close friend in April when Andrew Dodson, a Pulaski County junior football player, died after suffering a brain injury during a scrimmage game. #DoitforDrew was printed on their team shirts, a shoutout to the friend and fellow youth group member they honored by their participation.
"He was always that person that was always outgoing, like the encourager, the go-getter," Burns said. "And so we thought it would be an awesome idea to do the race for Andrew."
The team donated part of their winnings to the Andrew Dodson Pulaski County Youth Development Fund, which aims to provide local youth with experiences similar to those Dodson enjoyed. Burns and Burton also gave back to Be the Village through the silent auction.
"We had so much fun. And it was just so awesome to see all these people come together and help such an awesome, Christian-minded organization," Burns added.
After Burns and Burton were crowned, the Amazing Fundracer ended with an after party, complete with a catered meal, live music, the silent auction and inflatables.
At the end of the day, Be the Village received approximately $79,000 — at least half of their yearly budget.
"It's a really important event for us," Roberts explained. "This pretty much is what funds all the care packs and stuff that we do throughout the year — the beds, the car seats, the events that we put on for our families."
The Amazing Fundracer will be back on May 11, 2024. To learn more about Be The Village, visit bethevillageky.com.