TRENTON, Ky. (KT) – Carrie Joy Brookshire's first experience as a volunteer with Kentucky Disaster Relief left some indelible memories.
In was 10 years ago this month when she arrived in West Liberty a few days after an EF-3 tornado all but wiped out the town in Morgan County. It left a swath of damage over a mile wide. Many homes and businesses were heavily damaged or destroyed. Six people were killed and at least 75 injured.
Brookshire, who was 54 at the time, had trained with Tom Westerfield for working in the childcare unit and three weeks later the call came that help was needed in West Liberty. Her husband, John, asked her if she was going and she quickly answered yes.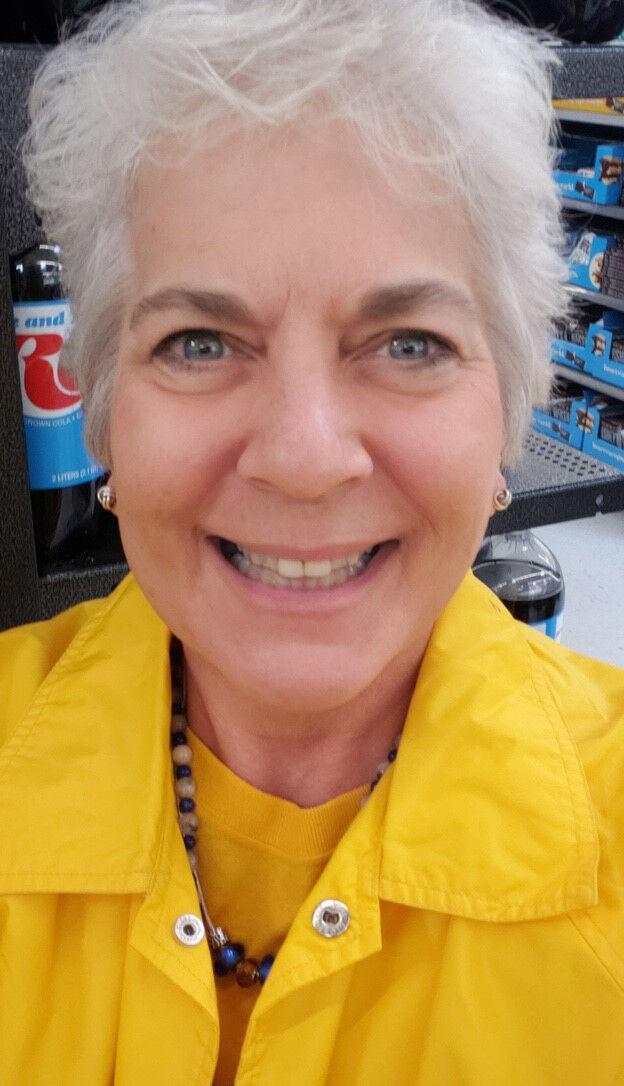 "I had confidence that very moment and I knew there would be seasoned veterans there," she said. "The instruction we got (from training) was very helpful. Training is vital. It's the lifeblood of it."
Of course, even with the training, stepping into the scene of a tornado-devastated town can shake a person to the core. The devastation is more than anyone can imagine. Brookshire remembers the devastation to this day and also a conversation she had with a young girl.
The child had drawn a picture of a whirlwind, an overturned table and a chair. Brookshire asked her what the drawing meant. The young girl's response: "I was eating pizza with my family and the tornado hit the pizza place and we got under the table. When it was over, everything was blowed away."
Then the little girl asked Brookshire, "Where were you in the tornado?"
Brookshire paused and then told her the truth. She told her she was from away from where the tornado had hit.
"I couldn't tell anything but the truth and the truth hurt at that moment," Brookshire said. "I said, 'I wasn't there.' She said "Oh," and started drawing on the other side of the paper. This time it was trees and flowers, like any 6- or 7-year-old would draw. She compartmentalized it right then. I would never have known she was under the table at a restaurant. That was a wow moment. It humbled me so."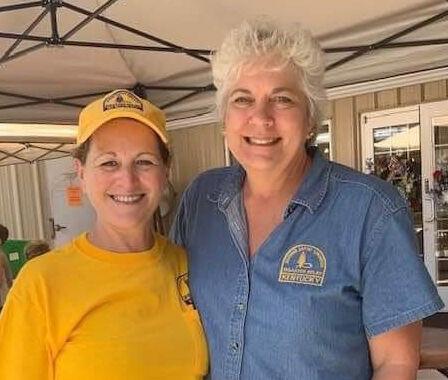 From her training, Brookshire had learned how to deal with young children in a tragedy and most of it was simply being a good listener. Her team did what they could for the children at a church on the outskirts of town. They loved on them, held them and prayed for them.
"Responding to disasters is not about any of the individuals deployed," she said. "It's about being the hands and feet of Jesus Christ. It's about bringing help, healing and hope to all that are encountered along the way."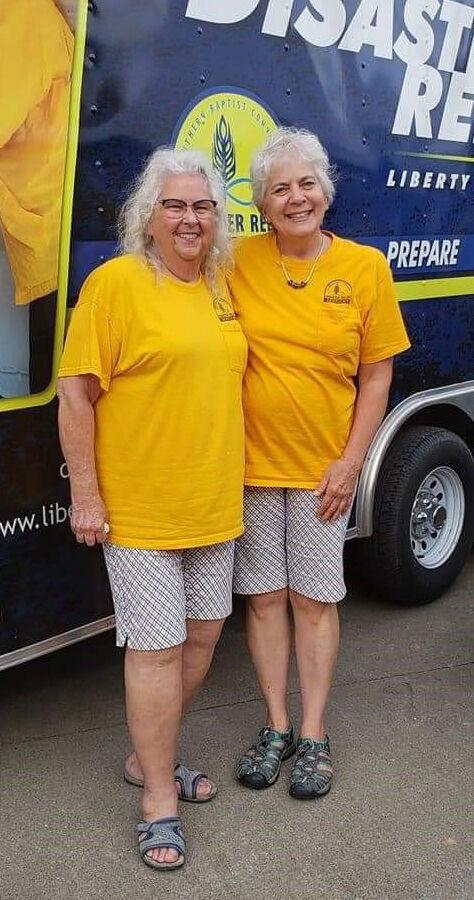 Brookshire has had several deployments since the horrendous tornado in West Liberty. She has found family and purpose with Kentucky Disaster Relief workers. She has moved into the cooking realm, even taking the role of a Blue Hat at a flooding site in Waverly, Tennessee, where a team of Kentuckians cooked for Tennesseans.
"They sent me to Waverly with two seasoned volunteers," she said. "When we got there, we were three Kentuckians cooking for Tennessee teams. My only instructions were do it Kentucky style – good food and plenty of it. We were all scratch cooks. When we left there, they were asking for recipes to take home."
Click HERE to register for Disaster Relief training at either Owensboro or Winchester.