LOUISVILLE, Ky. (KT) -- In an interview during Louisville's Media Day activities Tuesday afternoon, coach Chris Mack suggested how he might utilize sophomore center Gabe Wiznitzer as a backup to starter Malik Williams.
"I think there's some exciting things that we can do," Mack said. "Malik can really stretch the floor, Gabe is a much better shooter than people even realize. I don't think he's gained confidence yet from three, but he can really really shoot the ball."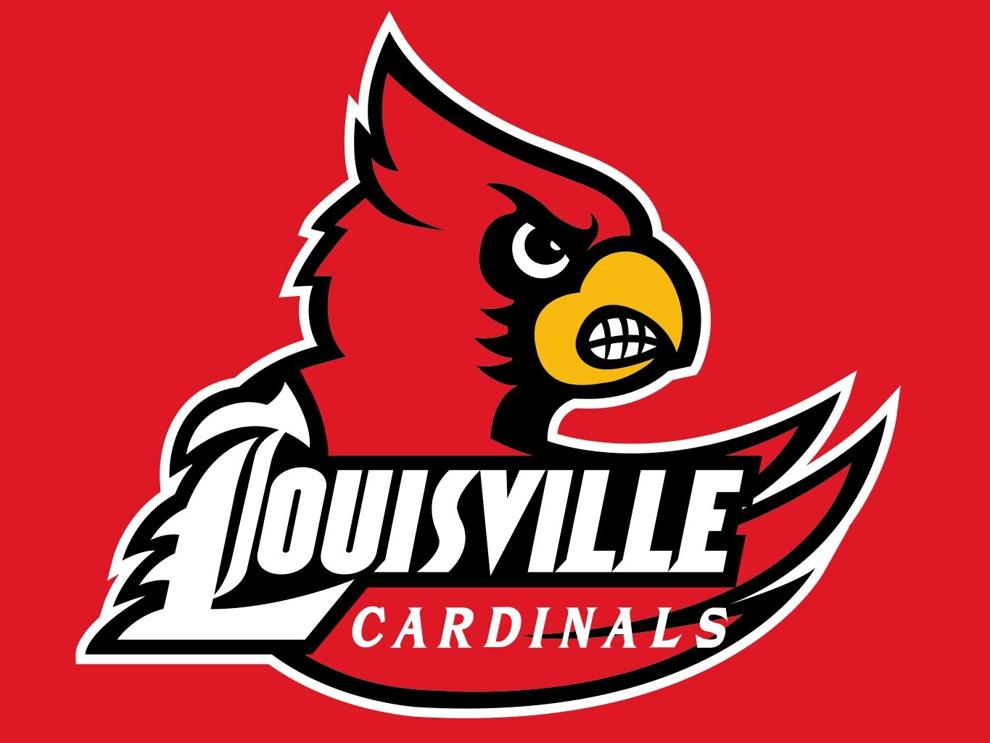 However, Mack will have to wait to use Wiznitzer in any role because Wiznitzer's 2021-22 debut will be delayed for at least four weeks due to a broken bone in his right wrist suffered during practice Monday afternoon. Mack announced Wiznitzer's injury during UofL's annual Tipoff Luncheon Wednesday.
Until now the 6-foot-11 Walhalla, S.C. native was expected to compete with freshman Roosevelt Wheeler, sopohomore J.J. Traynor and junior college transfer Sydney Curry for playing time in the Cardinals' frontcourt.
Last season was supposed to be a redshirt year for Wiznitzer, but he played 58 minutes over 12 games after the NCAA voted to allow winter sports athletes an extra year of eligibility because of the COVID-19 pandemic. He scored 13 points and grabbed 15 rebounds. In Saturday's Red-White scrimmage he had two points, six rebounds and three assists.
Wiznitzer is the second player UofL has lost during preseason practice. Freshman guard/forward Mike James is out for the entire season with a torn Achilles tendon.
CARDS UNRANKED--Louisville will begin the season unranked for the second straight year, the first time that has happened since the Cardinals were left out of the AP preseason poll five consecutive seasons from 1998-99 through 2002-03. UofL, which isn't expected to be ranked in the coaches top-25 either, received three votes in the AP poll.
The Cards broke into the 2020-2021 poll with a 9-1 start and were ranked as high as No 16, but were unranked at the end of the season after finishing 13-7, including 8-5 in the ACC.
UofL also didn't make the top-25 in the CBS Sports Preseason Countdown.
But they were relatively close, coming in at No. 30 in the rankings by senior writer and college basketball analyst Mike Norlander, who rated all 353 teams in Division I.
Norlander put four ACC teams ahead of UofL, with Duke at No. 15; North Carolina, No. 30; Florida State, No. 24; and Virginia No. 27. Gonzaga, Purdue, Villanova, Kansas and Michigan were his top five.
Although Norlander didn't necessarily like UofL to make a big impact nationally, he did have praise for several players.
"If there's a guy in the ACC who is going to make a substantial statistical jump for an NCAA tourney-level team, I'll put a tab on Malik Williams to be that guy," Norlander wrote of the senior center who missed most of last season with a leg injury. "He averaged 5.0 points and 6.0 rebounds, but he might be a top-five defender in the conference. Williams is who gives the Cards a chance of being top-30 good.
"Samuell Williamson has enticing elements to his game and will be the MVP on some nights, but the most talented player on the roster is Jae'Lyn Withers, a 6-8 forward who will need to become more assertive."
Russ Brown, a former sportswriter for The Courier-Journal and USA Today, covers University of Louisville sports and college football and basketball for Kentucky Today. He can be contacted at 0926.russ.brown@gmail.com.